Blister packaging is popular among the pharmaceutical, beauty, and retail industries, although it is gaining traction in various other sectors. This type of packaging is known for a plastic front and a back made of a different material (such as cardboard or foil). Each item contained in the plastic blisters has its own compartment, so the packaging is aesthetically pleasing and keeps the products safe.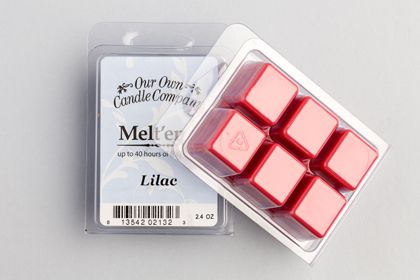 There are several reasons companies are choosing to use blister packaging. We've highlighted some of these blister packaging benefits below:
Clear Preview of Items
One of the most significant benefits of blister packaging is the visibility it provides to consumers. The plastic front allows customers to see if every item is accounted for and in good condition. Additionally, this form of packaging can be customized so merchants can make products more visually appealing, which increases the product's perceived value. Ultimately, the clear plastic front allows consumers to imagine themselves using the item.
Fresh Products
Freshness is crucial to consumers, especially when it comes to food and medication. Some products spoil or lose their effectiveness when exposed to environmental factors. Plastic blisters ensure fresh products because each item can be stored in its own compartment to be accessed only when the customer needs it. The plastic that the blister is made from can also be ordered with a UV coating.
Many allergy medications are contained in blister packs, so they can last from one season to the next. Herbs are also kept in plastic packaging so home cooks can use them meal after meal.
Pre-Portioned Items
The individual compartments in blister packs also pre-portion serving sizes. With this packaging, consumers do not have to worry about using too much of the product or transporting bulky bottles of medication with them. When it comes to health and beauty products, pre-portioned packaging ensures convenience and tamper-proof security for units with multiple contents, including kits of eye shadow, mascara, lip balms, and a bevy of other personal care products and related materials.
Companies that offer meal kit subscriptions can also see blister packaging benefits. This package can evenly portion out the ingredients for customers while also showing them that the herbs or seasonings are fresh.
Reduced Risk of Damage
Plastic blisters reduce the risk of damage to the products from shipping to handling to shelving. The small compartments created by the plastic front of the package prevent items from moving around or knocking into each other during the distribution process. For this reason, blister packaging is highly beneficial for delicate products.
Increased Marketing Opportunities
Blister packaging benefits extend far and wide, and one of these benefits is the marketing opportunities it provides. Companies use blister cards (the backs of blister packaging) to display everything from brand logos and bright colors and graphics to product information. These cards offer merchants one more way to entice consumers to choose their product over their competitors'.
Cost-Effective
At the outset, it may not seem like you are saving money when you decide to move forward with displaying your products in plastic blisters. However, after the customized mold is made for your product, you will begin to see savings because recreating the blister packaging from a mold is simple and easy. On top of this, blister packaging uses fewer packaging materials than other types of packing, saving your company money over the long run. When you choose blister packaging, you're saying "yes" to cost-effective solutions.
Take Advantage of Blister Packaging Benefits With Munot Plastics
Because blister packs are customizable, they can be used in a wide range of applications — from holding cold and flu medication to tweezers to mini squirt guns to birthday candles. If your product can benefit from blister packaging, turn to the team at Munot Plastics to discuss your blister packaging needs. For additional blister packaging information, contact us today!