Tooling is arguably the most critical part of the custom thermoforming process. For this reason, there is always a need to be perfect by ensuring all design specifications are met to avoid project delays that can increase operational costs. If you are looking to avoid expensive and time-consuming fixes that are often synonymous with third-party tool makers, consider keeping the design and tooling processes in-house. Working with outside tool makers for crucial projects requires significant back-and-forth communication, which may lead to misinterpretation at best and costly oversights at worst.
Here are a few notable reasons to work with in-house designers and toolmakers for all your packaging design processes: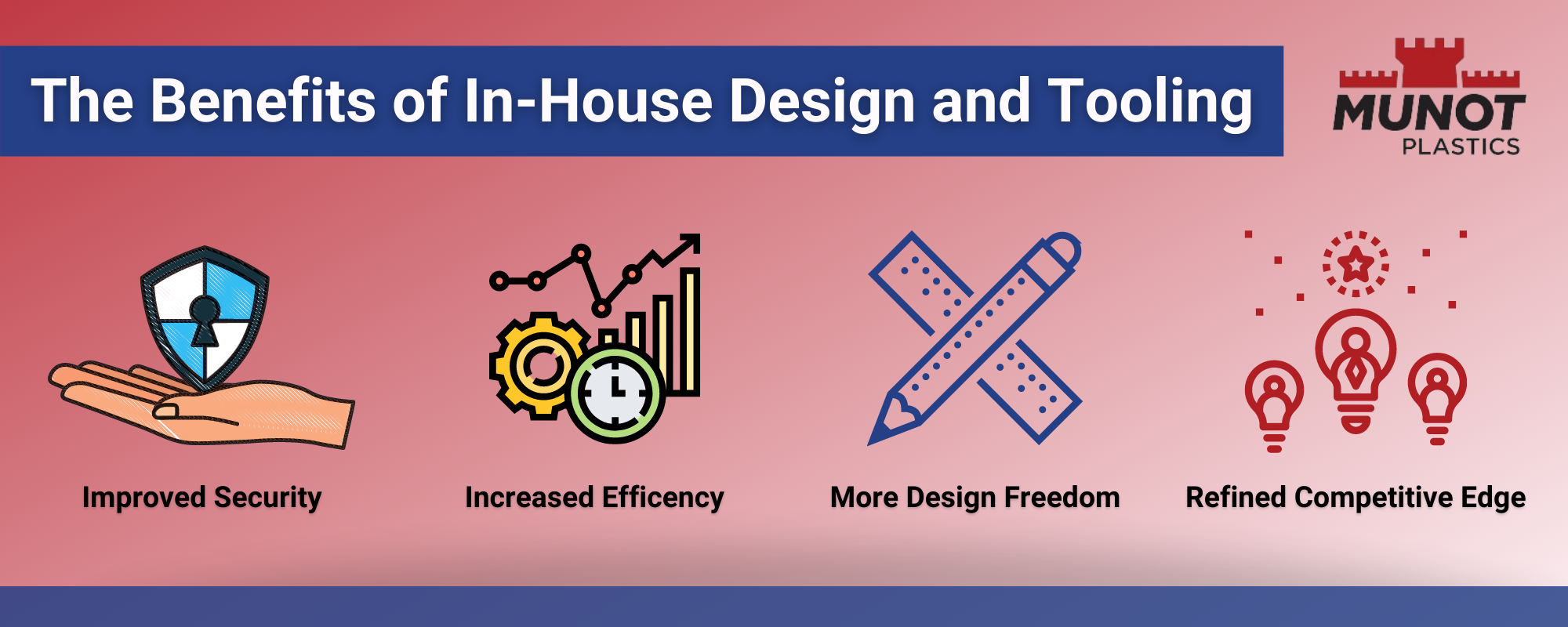 Improved Security
In this age of data breaches and security leaks, entrusting your designs and prototypes to third parties may not be the most advisable partnership to make. When you work with in-house designers and toolmakers, you make your operations that much more secure. By keeping your prototyping in-house, you remain in control of the intellectual property and all the development processes.
Faster Processes
In-house prototyping and tooling allow you to set the speed of your design processes and delivery. Moreover, you get a chance to monitor and assess the processes in real-time so that you turn around the project quicker than when using typical outsourcing.
More Design Freedom
When you create your own in-house processes, you get a chance to unleash your imagination! Ideally, you enjoy more design freedom and an opportunity to incorporate personalized ideas at every stage of the process.
Refined Competitive Edge
Establishing in-house processes gives you an upper hand over your competition. Your processes will take less time to complete, meaning you can quickly present a solution to the market. Any design changes that need to be made can be executed faster with a higher degree of reliability.
At Munot Plastics, our in-house designers and toolmakers work side-by-side with our engineers and inspectors to ensure everything is built exactly to specification. From rough concept designs and prototypes to comprehensive production tooling, our creative designers will help build the ideal packaging for your product. Contact us today to learn more about product package design.