The geometric precision in custom plastic thermoforming is your chance to shine. After all, it is your first impression to buyers. Packaging and product design and quality announce your company's values, and geometry is the key to form, fit, and function.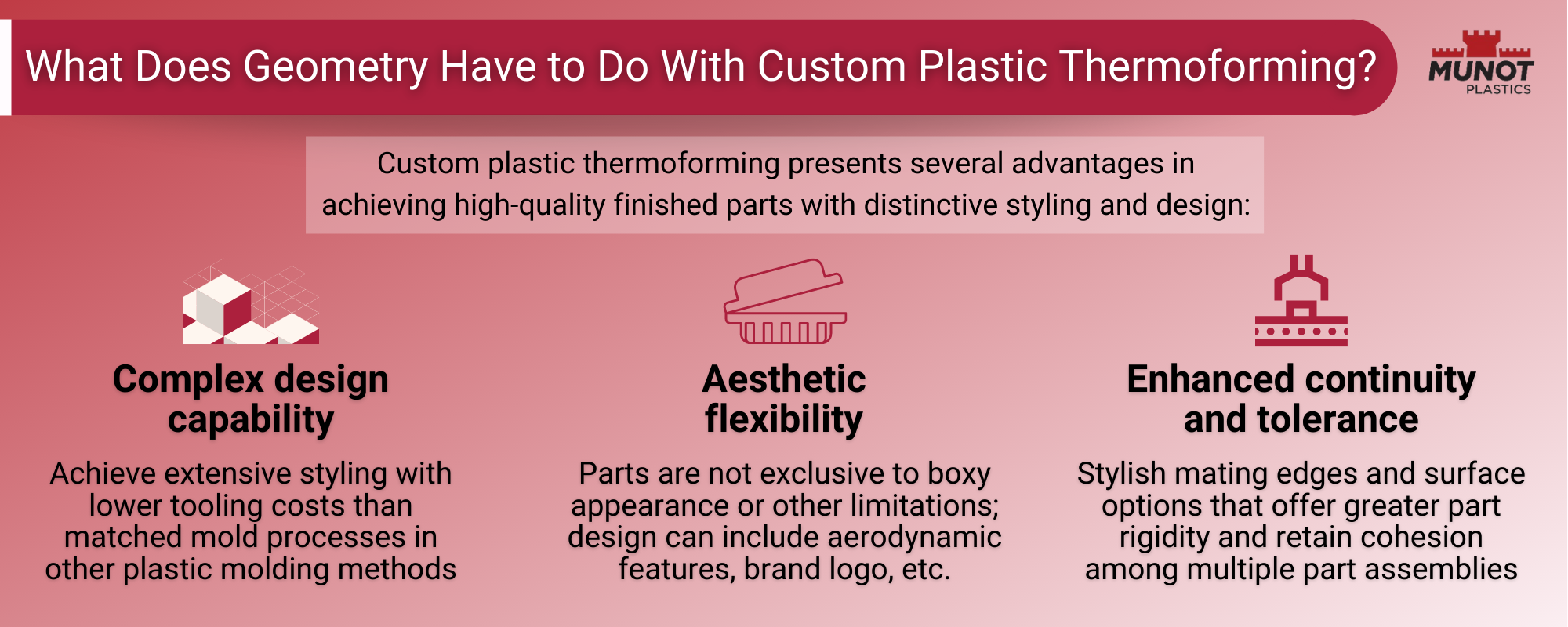 Packaging Is the Product's First Impression
Packaging and product quality is key to a viral phenomenon, "unboxing" videos, where someone opens a package and reacts to the experience which viewers tune into and share. After four months, an unboxing video on YouTube for the "Apple Mask," a simple COVID-19 era protective face covering, has produced over 11 million views. The fascination is not just with the unboxing experience but with the details of the mask's design. In other words, people love details that are enticing and well-crafted, even on a traditionally straightforward product.
Geometry Reveals Your Precision
Product geometry is about three key elements:
The

fit

, where people experience a satisfying "snap-together" feel or a loose, uncertain assembly.

The

function

, where they discover how the packaging lends itself to discovering the product with ease and intrigue.

The

aesthetics

, where customers discover how innovative your package design team is.
Did you ship in a loose-fitting clamshell or a clever, precise shape that displays the product and its accessories with style?
Edges and angles don not always translate to the plastic thermoforming process without structural knowledge. Ribs provide discreet stiffening to your design if done right. Reliable, satisfying snap-shut and easy-open handling is the result of material knowledge and precise geometry. Cost management depends on knowledge of the most effective and efficient way to translate your design to a finished product. Do you have enough vacuum to make the sharp bends? Does your design team have the ability to meet your packaging specs? How much does it cost to get it right the first time?
At Munot Plastics, we have been developing packaging alongside our customers since 1963. We have designers in-house; experienced specialists who know the tricks of the thermoforming trade and possess an intimate understanding of the process. They can put your product in a precise and intriguing new package with impressive geometry. For more information about our offerings, including thermoformed trays, reach out to the team at Munot Plastics today!